Did you recently see a friend or family member that had Covid? Was your child exposed to Covid at school? If your answer is yes, then it makes sense to believe that text you received saying you were exposed to Covid is legit. What you don't know is that text you received may be a scam.
The UK's National Health Service (NHS) has notified the public of fake text messages fraudulently telling recipients they have been exposed to the Omicron variant of COVID-19. The messages look like this: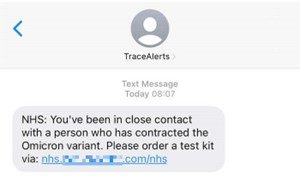 With so many scams going on related to COVID-19 it is best not to click on any link you're unsure of. So, what happens if you do click on the link? Instead of being directed to the real NHS website, nhs.uk, you'll be directed to a cloned version pretending to belong to the NHS. Their bogus website asks you to pay £0.99 for postage. Although the real NHS website no longer distributes free COVID-19 tests. So, the "£0.99" fee should be a red flag. The bogus website looks like this: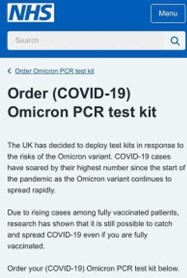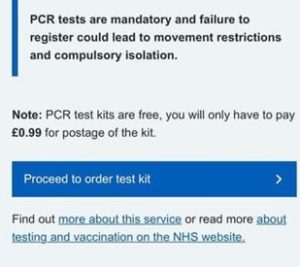 This bogus site is looking for more than just your credit card information. It also wants all your personal information such as, your name, birthday, address etc. With all this information a scammer has everything they need to hack into your accounts.
Pay attention to the URL links, if it is a scam the link will most likely be off by a character or two. Before clicking on any links do some research to see if the links are valid.
If you have questions about whether or not you are receiving scam messages or are interested in signing up for cybersecurity training, please reach out to us at info@OptfinIty.com.