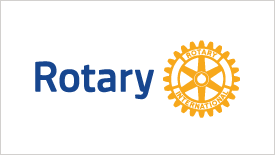 The President and CEO of Optfinity, Michael Drobnis, will be making a presentation to the Rotary Club of West Springfield. They asked Optfinity to provide our technical expertise on IT security issues pressing to the businesses community as well as society as a whole. Michael jumped at the chance to educate others as well as make new friends in our community.
If you belong to a group or organization and would like someone to provide some training, guidance, or education on a specific technological topic such as websites, mobile apps, cloud service, or even the best way to use Microsoft products, please feel free to reach out to us anytime. We would love the opportunity to assist our friends in the community.
The Rotary Club meets on Wednesday mornings at 7:30 for breakfast at the Springfield Golf and Country Club (8301 Old Keene Mill Road). Most members start to arrive around 7:15 for coffee and fellowship, and the buffet breakfast begins at 7:30. Optfinity will present at 8:00 for roughly 20 minutes, and the meeting will adjourn at 8:30am. Some embers may stay after the meeting to ask additional questions.