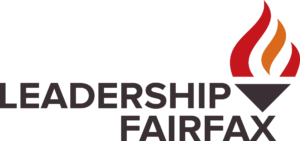 The Leadership Fairfax program is designed for those already in a leadership role from mid-level to senior, from all walks of life and representing all the gears that drive the area's engine–nonprofits, public service agencies, private corporations, educators, executives and volunteers. To ensure the most advantageous learning environment for these busy students, only 45-50 applicants are accepted into the program each year.
Leadership Fairfax trains successful leaders to use their skills and influence to improve their community. Based on an experiential model, each class member learns about community needs and how to address problems and seek solutions. Alumni have logged over 300,000 volunteer community service hours serving nonprofits and Fairfax County advisory boards and commissions, providing direct resource development and program services, and becoming elected officials.
We are proud to now say that Michael Drobnis is a distinguished member of this great organization and we look forward to all his hard work and dedication to the Fairfax County as a representative of Optfinity. We know he will represent us all as the professional with the kind heart he has always shown himself to be.