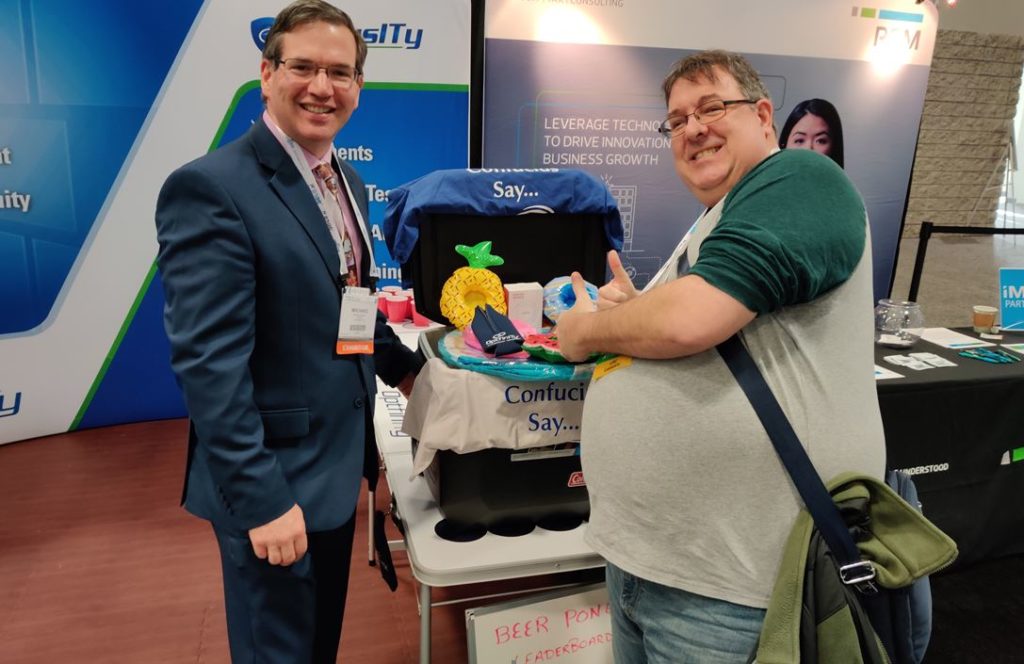 It's December and that means OptfinITy once again exhibited and attended the ASAE technology conference. More than 1,000 industry professionals, associations and non-profit organizations come together to examine how technology impacts the association industry on December 3rd and 4th at the DC Convention Center.
As one of the leading providers of technology and cybersecurity solutions to associations, OptfinITy was there to speak with and help various associations with all of their needs as the event relates to infrastructure, cyber security, website development, mobile apps, phone systems and IT Support.
Congratulations to Rob Gates who was the winner of our beer pong contest.
If you or someone you know could benefit from IT solutions that will help run your business better, give us a call at 703-790-0400 or via email at sales@optfinity.com.